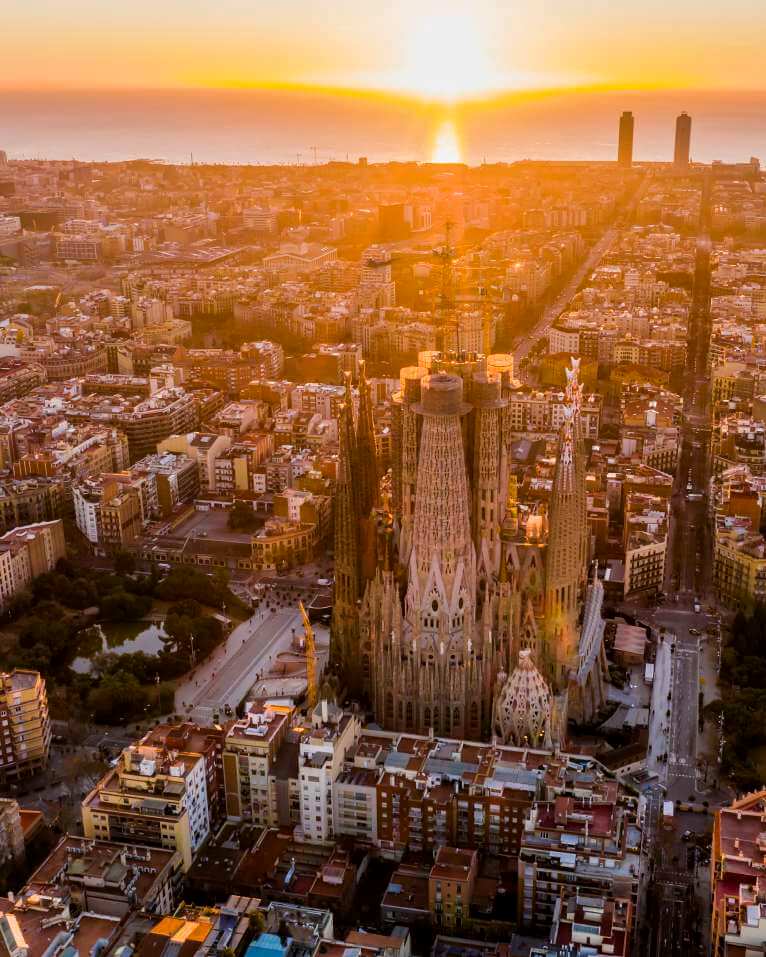 Architecture
The architectural design of Abeja District was inspired by aerial views of Barcelona, as it reveals intricate city blocks woven together to create a mosaic of buildings and streets reminiscent of honeycomb in a beehive. The traditional Barcelona city block allows for densification while maintaining a shared interior courtyard; our blocks will do the same with an urban blend of retail, commercial and residential neighbourhood, designed to create and foster a sustainable, social, environmental, and economical community

A perfect embodiment of everything the community stands for, Verde at Abeja District is a hub for culture, connection and creativity.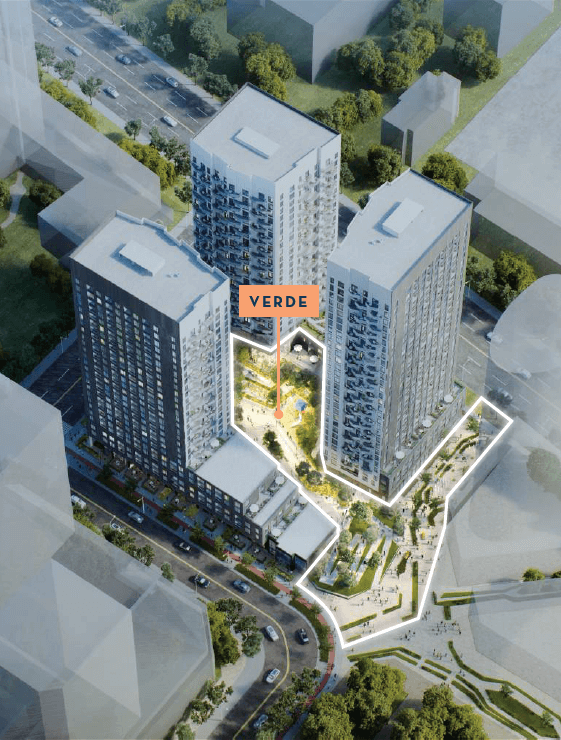 Creating Community at Verde
A vibrant, lush park-like space, Verde at Abeja District provides nearby greenspace for all residents and visitors to access, complete with gardens, playgrounds, an amphitheater, and a community centre. The design makes a significant commitment to Privately Owned Publicly- Accessible Space via a ground level plaza, linked through a ramp system that weaves through multiple levels of on-structure space. It will offer a place for the community to come together and bond, while also creating visually engaging focal points — similarly to the courtyards that are a part of the way that many of Barcelona's city blocks take shape.
Block 1
Cortel Group, in partnership with Quadrangle, is excited to bring the first block of Abeja District to Jane Street and Rutherford Road. Block 1 will be comprised of three residential towers, complete with a number of modern building amenities in a convenient, walkable location.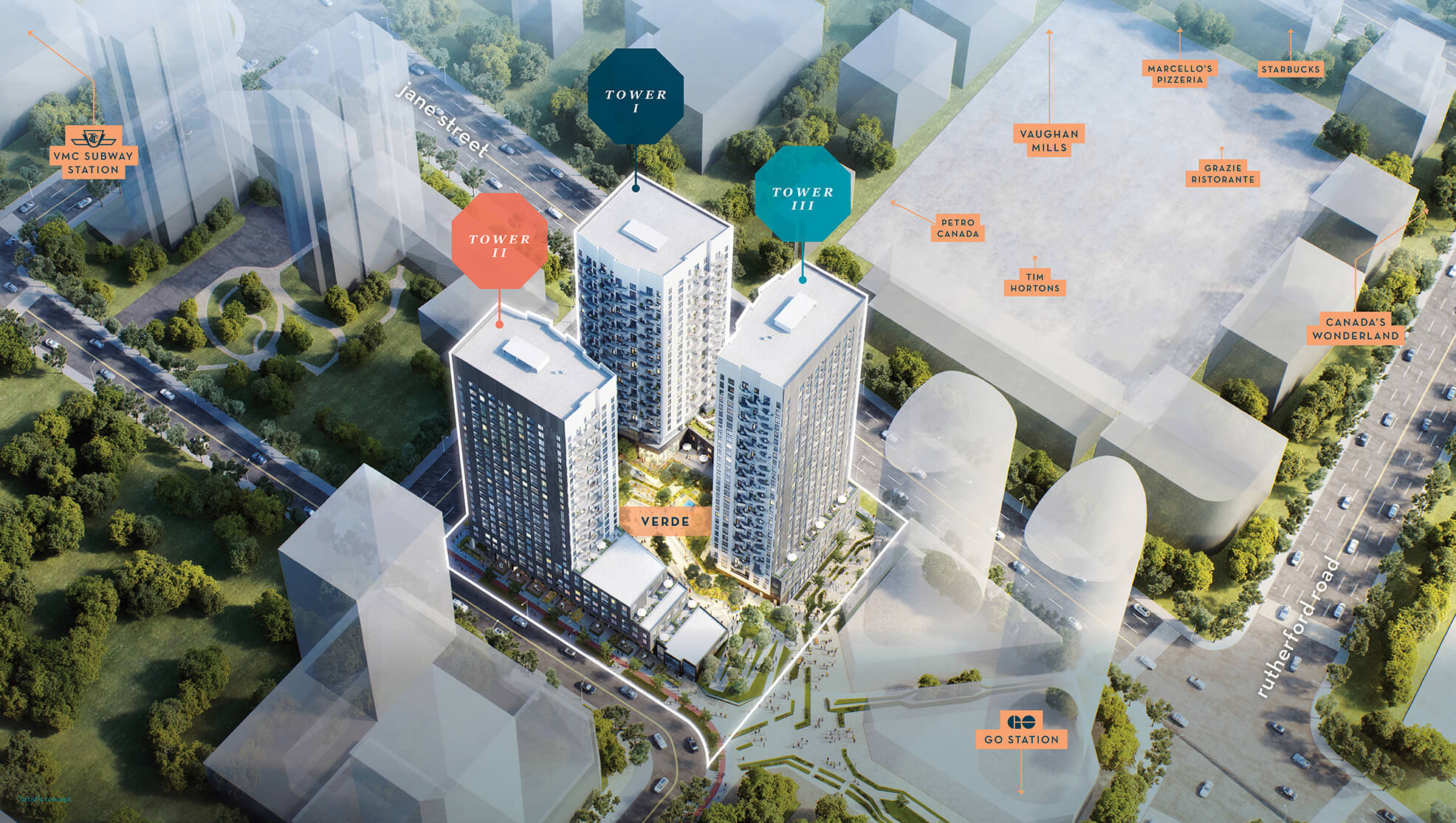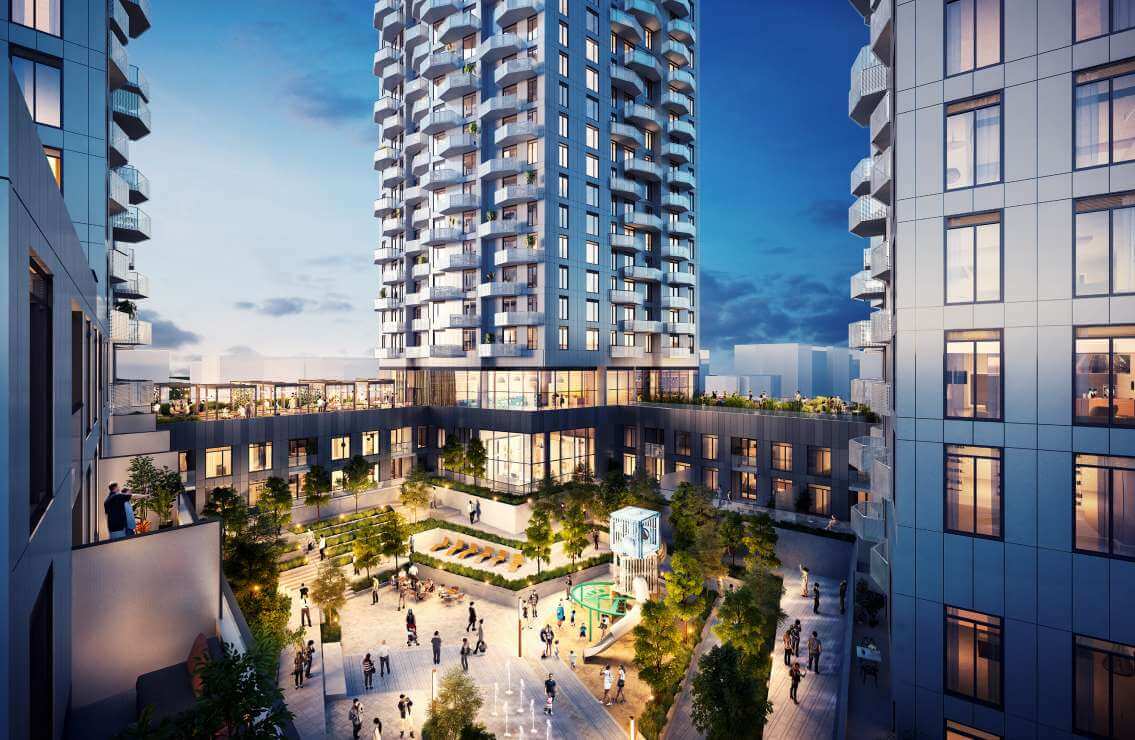 The buildings will inhale light during the day and exhale it at night,
thanks to the carefully considered design elements.
Hexagonal balconies, an array of courtyards and outdoor spaces, and a thoughtful use of shape, texture and colour come together to create an artful balance of organic and industrial design. An arrangement of smaller windows and more metal paneling not only breaks the inefficient all-glass condo mould, but also allows for a subtle interplay of light and shadow as part of the overall design.