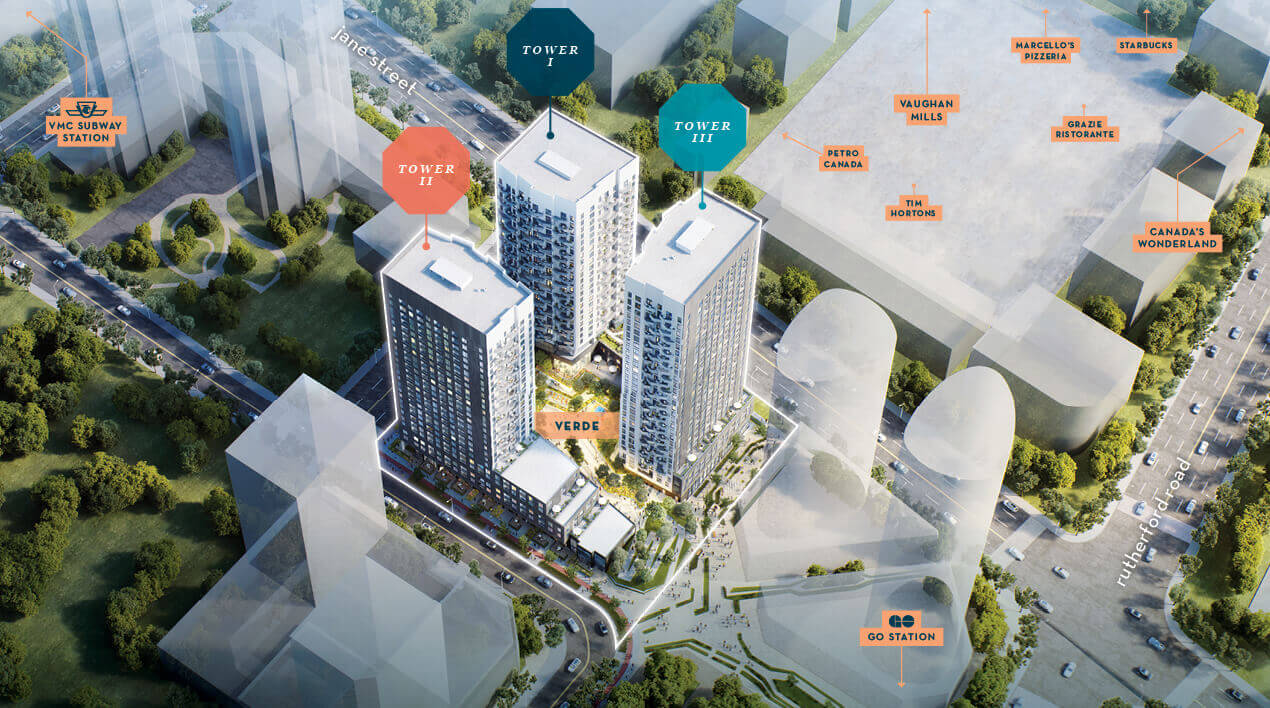 Dec 11, 2020
Accessibility at Abeja District
All Access Pass — Accessibility at Abeja District
Accessibility can mean a lot of different things— all of which are incredibly important when it comes to building a community like Abeja District. In addition to creating inclusive, accessible spaces such as Verde at Abeja District, we wanted to make sure that residents could have easy access to the things they need to live a full and happy life, without obstacles put in place by distance and travel.
The neighbourhood you live in often determines convenience in your life, from how far you have to travel for groceries to how long it takes you to get to work. When you invest at Abeja District, you're investing in one of the most desirable locations in the GTA. Vaughan is a central point in the Greater Toronto Area, offering easy and convenient access to neighbouring cities and towns such as Toronto, Bolton, Markham, Richmond Hill, King City, Brampton, and more.
Walkability and Transit
It used to be that in order to live comfortably in the GTA without access to a car, you had to live in Toronto. We are now in 2020, and a turn towards more sustainable and accessible urban planning has taken that idea and flipped it on its head. Vaughan is a fast-growing community and the necessary steps are being taken to ensure that its development makes life easier, not harder, for residents. One of the ways that this is being done is by improving walkability and transit access— and Abeja District is in the centre of it all. Abeja District residents will enjoy shopping, dining, entertainment, and transit just steps away at Vaughan Mills mall and other nearby attractions.
It is true, however, that sometimes you have to go the distance. When that is the case, Abeja District offers easy, convenient access to York Region Transit, GO Transit, ZÜM and VIVA. In addition to nearby bus routes, the TTC subway can be accessed from the Vaughan Metropolitan Centre just down the street, which can have you at Toronto's Union Station in a hassle-free 45-minute trip.
Highways
The Greater Toronto Area is made up of a network of communities that come together to create something wonderful— much like Abeja District itself. In order for the GTA to function, we rely on connective routes built to take us from place to place in as little time as possible. Access to these crucial, central connections is made easy from Abeja District as it is located just moments from Highways 400, 407, 7 and 27. The district's proximity to major highway routes not only makes getting around easier, but also provides a much better opportunity for residents to connect, create and conquer.
This is your last chance to be first in this new live/work community in Vaughan! Email or call to book your appointment to purchase today!