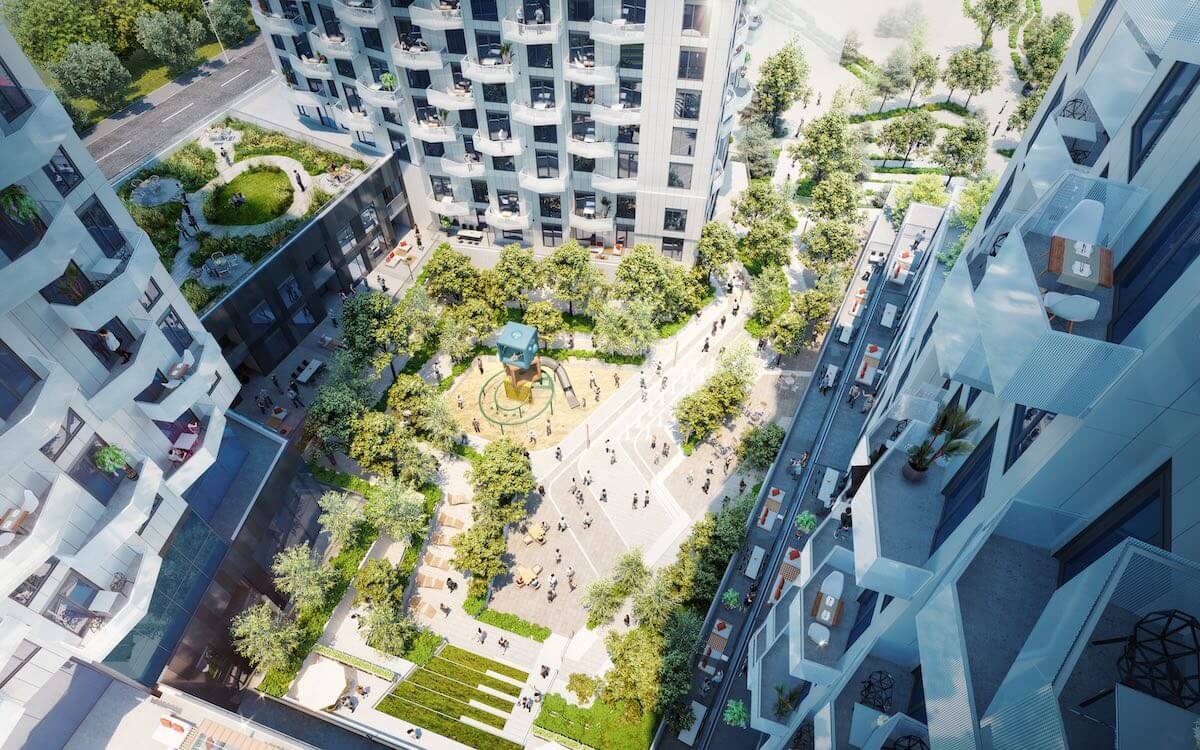 March 27, 2020
Abeja District: From the Ground Up
At Cortel Group, we strive to be pioneers within each and every community we build. This is no different for Abeja District, coming soon to the heart of Vaughan. Offering new condos in a live/work neighbourhood at Jane Street and Rutherford Road, Abeja District is set to build on the values and innovation that Cortel Group has brought to each project since our inception as a company.
Cortel Group is a collective of businesses that work together to help build communities in a comprehensive and complete way. Our logo is a seed, which represents the dedication and passion showcased when it comes to growing and nurturing the communities we are so closely involved in. At Abeja District, like our other residential developments, we aim to be as environmentally responsible as possible as we continue to build lifestyle, culture, innovation, technology and more from the ground up.
We are proud to have contributed to building a better future in Vaughan by giving back to local charities and organizations that make it their goal to improve the lives of those in our communities. From the Cortellucci Vaughan Hospital to the Vaughan Metropolitan Centre YMCA, we at Cortel Group have taken it upon ourselves to be involved and engaged in what is growing around us.
Abeja District is sure to offer a bold, vibrant life surrounded by activity, culture and excitement and exemplify what it means to create a complete community. To learn more about Abeja District, register to join the hive and to receive more information.